Ferment Magazine
Editor: Roy Lisker,PhD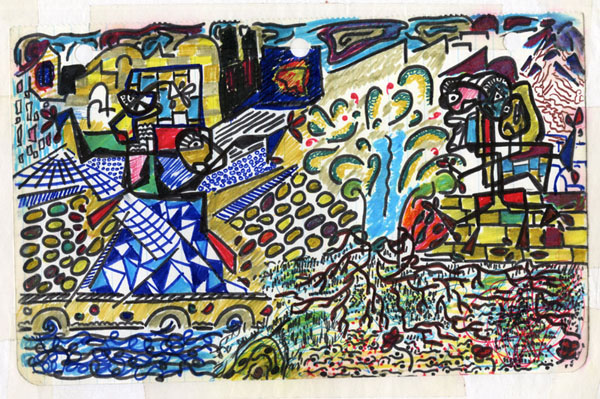 Welcome to the
Ferment Magazine Home Page
Address and E-Mail
---
This photograph of myself was taken by activist Gene Keyes, at the 50th Anniversary Reunion of the Committee for Non-Violent Action,held in Voluntown, Connecticut, June 11-13, 2010.

For other photos of persons present at the reunion, several of whom are very famous in the anti-war movements of the 60's and since, go to CNVA
---
Bulletin Board!!
Appendix to Life and Life Energy, October 11th, 2015: The Rebirth Mechanism, a summing up
Coping with conceptions of infinity in modern mathematics,
in the models of modern physics
(docx)
(pdf)
---
Tales of Greater Cambridge
A compilation in progress

December 2014
:The Girls at the Waldorf: Harvard Square in the early 60's
Waldorf(docx)
Waldorf(doc)
Waldorf(pdf)
The Delusion of Juan Rodriguez:Somerville, May 1980
Juan Rodriguez(docx)
(doc)
(pdf)
---
---
I do appreciate it when someone notifies me to report a broken link. I welcome all forms of sane communication.

---

For the background to the on-going debate about the right to call myself Dr. Roy Lisker, go to
I am sometimes at a loss to decide the field in which my degree has been earned. I might as well call myself a Doctor of Philosophy. given that very few philosophy departments (as understood in the ancient world)in contemporary American colleges or universities, are worthy of the name.
Yes; and that applies to most English departments as well (Beginning of a long discussion that I won't go into.)
As for math departments: sure they do good work, but who can stand to be in them?
---
A report on the 8-year struggle of the North End Action Team to obtain decent living conditions for the residents of Middletown's North End, may now be read at
---
---