Ferment Magazine
Editor: Roy Lisker,PhD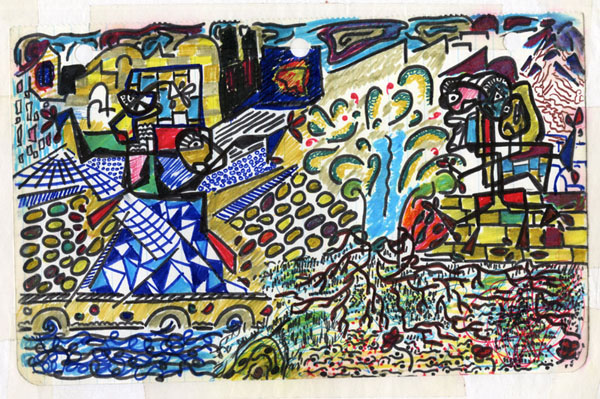 Welcome to the
Ferment Magazine Home Page
Address and E-Mail
Roy Lisker
8 Liberty Street#306
Middletown, CT 06457
rlisker@yahoo.com
rlisker@gmail.com

---

---

Update September 24,2014 The full text of a series of essays
Introduction to Quantum Theory for the Public
has been placed on Ferment Magazine, and can be accessed at:
Quantum Theory for the Public(docx)
(doc)
(pdf)
---
---
This photograph of myself was taken by activist Gene Keyes, at the 50th Anniversary Reunion of the Committee for Non-Violent Action,held in Voluntown, Connecticut, June 11-13, 2010.

For other photos of persons present at the reunion, several of whom are very famous in the anti-war movements of the 60's and since, go to CNVA
---
Bulletin Board!!
A New Short Story:The Girls at the Waldorf: Harvard Square in the early 60's
Waldorf(docx)
Waldorf(doc)
Waldorf(pdf)
---
A New Folder: August 16, 2014
Aesthetics Folder

---

Persephone
The Greek legend retold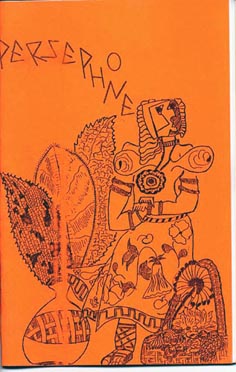 August 28,2014
Written in 1958, the Lyric Tone Poem "Persephone" was revised in April, then revised once more while I was staying in Paris, in July 2014.It can also be accessed from the Poetry Folder.For the latest revision,go to:
Persephone August 2014(docx)
(doc)
(pdf)

---
April 5, 2014:
Three Novels on Ferment Magazine, are now available from Amazon.com as Kindle E-Books
I.Harvest of Chains, a Novel of Ireland in the 70's: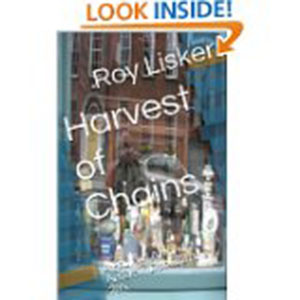 II. "The Eiffel Tower Gang, and the Adventures of Guy de Migraine":
The Eiffel Tower Gang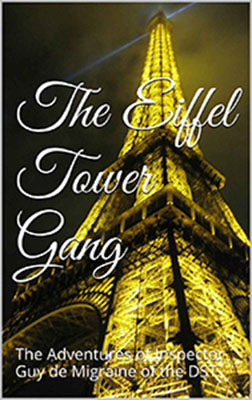 III."Hysteria and Enlightenment: Mozart, Mesmer and Marie-Therese von Paradis in 1770's Vienna"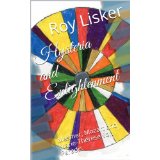 ---
October 31,2013
Announcing the launching of a new folder:
New Writers
This folder represents a serious attempt on the part of Ferment Magazine to develop a greater outreach by promoting insufficiently recognized new writers. We are looking for well-written short pieces (max 20 pages; this may eventually be expanded.)including essays, stories,poetry, editorials, documentaries. Scientific communications if they are not too specialized and technical are also welcome.
Our first "discovery" is the recent immigrant from Iran,Vahid Norouzalibeik To find out more about him and to read two of his stories, go to
New in The Art Folder
For the last two years I've been studying and working in the graphic arts.The fruits of this activity have been gathered together in a power point file that can be viewed at
Book of Drawings, November 2013.
The art folder holds a number of other interesting experiments, combining image with language:
My mother, Sara Lisker, was a professionally trained painter. For samples of her work go to: Sara Lisker
Her work is on exhibit in Philadelphia at LaSalle University, through April and May, 2014. For details, go to:American Scenes, WPA-Era Prints
---
Life and Life Energy
March 25,2013
All 7 chapters of this treatise on psychology have been edited, updated and revised. A final chapter 8 is planned. The goal of treatise is a modest one:its author claims to have invented a new paradigm for the psychology of the emotions, as unifying for Psychology as evolution is for Biology, plate tectonics for Geology, quantum theory for physics and dark matter for Cosmology.To confirm that the author is thoroughly deluded go to the Psychology Folder and open these chapters in 4 formats: docx,doc,htm,pdf.

---

NEW!!October 15,20122 plays by Sophocles:
Oedipus Tyrannus and Antigone
(docx)
(doc)
(pdf)Along with analyses of the scripts of each play, the author develops his own interpretations of the psychological metaphors contained in them .These interpretations are very different from Freud's, which he frankly considers absurd.

---

I do appreciate it when someone notifies me to report a broken link. I welcome all forms of sane communication.

---

For the background to the on-going debate about the right to call myself Dr. Roy Lisker, go to
(I am sometimes at a loss to decide the field in which my degree has been earned. I might as well call myself a Doctor of Philosophy. given that very few philosophers (in the sense of classical Greece) have positions in contemporary American colleges or universities.)
---
A report on the 8-year struggle of the North End Action Team to obtain decent living conditions for the residents of Middletown's North End, may now be read at
---
A Life in Pictures:
Ages 2 to 70
---
---
---