Ferment Magazine
Editor: Roy Lisker,PhD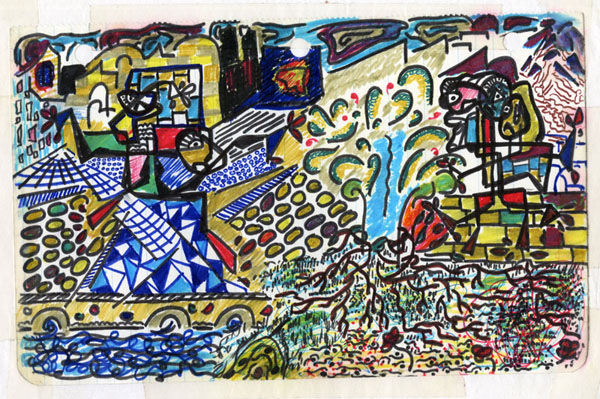 Welcome to the
Ferment Magazine Home Page
Address and E-Mail
---
This photograph of myself was taken by activist Gene Keyes, at the 50th Anniversary Reunion of the Committee for Non-Violent Action,held in Voluntown, Connecticut, June 11-13, 2010.

For other photos of persons present at the reunion, several of whom are very famous in the anti-war movements of the 60's and since, go to CNVA
---
Bulletin Board!!
(January 4th, 2016) "In Memoriam Einstein" has been published by the Sagging Meniscus Press.
The Quest for Alexandre Grothendieck has been published by Thombooks, together with my translation of the Introduction and Promenade chapters of "Recoltes et Semailles".Here is the Amazon link:
---
I do appreciate it when someone notifies me to report a broken link. I welcome all forms of sane communication.

---

For the background to the on-going debate about the right to call myself Dr. Roy Lisker, go to
I am sometimes at a loss to decide the field in which my degree has been earned. I might as well call myself a Doctor of Philosophy, given that very few philosophy departments (as understood in the classical world)in contemporary American colleges or universities are worthy of the name.
Yes; and that applies to most English departments as well (Beginning of a long discussion that I won't go into.)
As for math departments: Indeed, good work is done there, but who can stand to be in them?
---
A report on the 8-year struggle of the North End Action Team to obtain decent living conditions for the residents of Middletown's North End, may now be read at
---